Warning
: Zend OPcache API is restricted by "restrict_api" configuration directive in
/srv/users/serverpilot/apps/musicflu/public/wp-content/plugins/tubepress/vendor/tedivm/stash/src/Stash/Driver/FileSystem.php
on line
253
Warning
: Zend OPcache API is restricted by "restrict_api" configuration directive in
/srv/users/serverpilot/apps/musicflu/public/wp-content/plugins/tubepress/vendor/tedivm/stash/src/Stash/Driver/FileSystem.php
on line
253
Warning
: Zend OPcache API is restricted by "restrict_api" configuration directive in
/srv/users/serverpilot/apps/musicflu/public/wp-content/plugins/tubepress/vendor/tedivm/stash/src/Stash/Driver/FileSystem.php
on line
253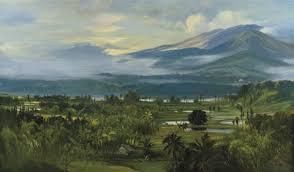 Indonesian music song title:AKU KAN DATANG. Singer: RIDA SITA DEWI . If you have a CDG karaoke machine that play Indonesian karaoke music, you can probably get this song # 42034 Related song music video clips below.
Title

Keywords

UNGU, aku tahu, lirik aku tahu, Music (TV Genre)

Category

Music

Description

Shopee.co.id promo
Inone Smartwatch for iOs dan Android
https://t.p...
Title

Keywords

ungu, aku tahu, ungu aku tahu, aku tahu ungu, official, video, video klip, music video, Trinity, Optima, Production, pogo pogo, pasha, enda, lagu ungu, download ungu, ungu lirik, download lagu ungu, ungu mp3, lirik lagu ungu, kunci gitar ungu, ungu religi, cord, bila tiba ungu, album ungu, ungu 2015, pasha ungu, raline shah, ungu terbaru, ungu religi full album, lagu religi, angel karamoy, foto mesra angel karamoy, angel karamoy and pasha, foto pasha dan angel karamoy

Category

Music

Description

UNGU - Aku Tahu | Official Video Clip. Lagu Ungu lainnya: http://bit.ly/TOPYTsub...
Title

Keywords

Franky Sahilatua, Jane Sahilatua, Johnny Sahilatua, Aku Kan Datang, Di Balik Kaca Jendela, balada, country, Indonesia

Category

People & Blogs

Description

Salah satu lagu Franky Sahilatua dari album 'Di Balik Kaca Jendela'.