Warning
: Zend OPcache API is restricted by "restrict_api" configuration directive in
/srv/users/serverpilot/apps/musicflu/public/wp-content/plugins/tubepress/vendor/tedivm/stash/src/Stash/Driver/FileSystem.php
on line
253
Warning
: Zend OPcache API is restricted by "restrict_api" configuration directive in
/srv/users/serverpilot/apps/musicflu/public/wp-content/plugins/tubepress/vendor/tedivm/stash/src/Stash/Driver/FileSystem.php
on line
253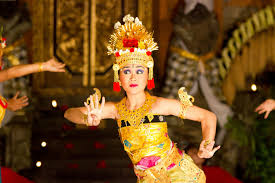 Indonesian music song title:DEMI HARI ESOK. Singer: DIAN PIESESHA . If you have a CDG karaoke machine that play Indonesian karaoke music, you can probably get this song # 42330 Related song music video clips below.
Title

Keywords

yt:stretch=16:9, yt:quality=high

Category

Entertainment
Title

Keywords

JK, Records, Ingat, Musik, Pop, Indonesia, Video, Music, Lyric, Lirik, Official, Playlist, Untukmu, Masih, Ada, Hari, Esok, Jadoel, Jaman, Dulu, Tempo, Doeloe, Era, 80an, 80s, 90an, 90s, Terbaik, Hits, Populer, Tembang, Kenangan, Golden, Memories, JK Mania, Dian, Piesesha, Demi

Category

Music

Description

Masih seperti beberapa album sebelumnya, album keenam 'Mengapa Tak Pernah Juju...
Title

Keywords

Lagu Batak, Lagu Batak Terbaru, Lagu Batak Terpopuler, lagu batak romantis, lagu batak sedih, lagu batak percintaan, Musik tradisional batak, gondang tortor, manortor, danau toba, lake toba, film batak, opera batak, Batak (Ethnicity), Indonesia (Country), New Band, Trio (Musical Group), Fusion (Musical Genre), Pop Indonesia, Pop Nostalgia

Category

Music

Description

Cipt : Pance F. Pondang
Album : Pop Indonesia Vol.1
Dapatkan V...