Warning
: Zend OPcache API is restricted by "restrict_api" configuration directive in
/srv/users/serverpilot/apps/musicflu/public/wp-content/plugins/tubepress/vendor/tedivm/stash/src/Stash/Driver/FileSystem.php
on line
253
Warning
: Zend OPcache API is restricted by "restrict_api" configuration directive in
/srv/users/serverpilot/apps/musicflu/public/wp-content/plugins/tubepress/vendor/tedivm/stash/src/Stash/Driver/FileSystem.php
on line
253
Warning
: Zend OPcache API is restricted by "restrict_api" configuration directive in
/srv/users/serverpilot/apps/musicflu/public/wp-content/plugins/tubepress/vendor/tedivm/stash/src/Stash/Driver/FileSystem.php
on line
253
Warning
: Zend OPcache API is restricted by "restrict_api" configuration directive in
/srv/users/serverpilot/apps/musicflu/public/wp-content/plugins/tubepress/vendor/tedivm/stash/src/Stash/Driver/FileSystem.php
on line
253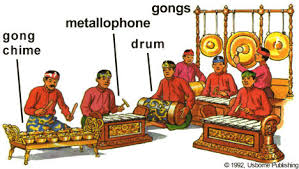 Indonesian music song title:NAKABALLEANG. Singer: KAHAR HS. . If you have a CDG karaoke machine that play Indonesian karaoke music, you can probably get this song # 44456 Related song music video clips below.
NAKABALLEANG (409) Kahar Hs
Title

Keywords

NAKABALLEANG, KAHAR HS, KAHAR HS NAKABALLEANG, NAKABALLEANG KAHAR HS, LAGU MAKASSAR NAKABALLEANG, LAGU MAKASSAR, LAGU DAERAH MAKASSAR, LAGU DAERAH SULAWESI SELATAN, LAGU BAHASA MAKASSAR, LAGU DAERAH SUKU MAKASSAR

Category

People & Blogs

Description

Nakaballeang

410. https://youtu.be/mH-wmTLBrmM

#LaguMa...
Title

Category

Music

Description

Pa'risi lalang nyawaku keremae laku erang nakaballeang simpung ri barambangku...
Title

Keywords

libelrecord, official, musik, video, makassar, bugis, manado, mandar, papua, gorontalo, amboN

Category

Music

Description

VOCAL : KAHAR HS.

OFFICIAL Music oleh Libel Record