Warning
: Zend OPcache API is restricted by "restrict_api" configuration directive in
/srv/users/serverpilot/apps/musicflu/public/wp-content/plugins/tubepress/vendor/tedivm/stash/src/Stash/Driver/FileSystem.php
on line
253
Warning
: Zend OPcache API is restricted by "restrict_api" configuration directive in
/srv/users/serverpilot/apps/musicflu/public/wp-content/plugins/tubepress/vendor/tedivm/stash/src/Stash/Driver/FileSystem.php
on line
253
Warning
: Zend OPcache API is restricted by "restrict_api" configuration directive in
/srv/users/serverpilot/apps/musicflu/public/wp-content/plugins/tubepress/vendor/tedivm/stash/src/Stash/Driver/FileSystem.php
on line
253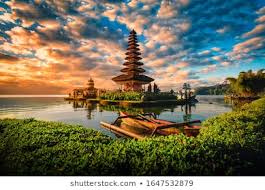 Indonesian music song title:WALANG KEKEK. Singer: JOSHUA . If you have a CDG karaoke machine that play Indonesian karaoke music, you can probably get this song # 44870 Related song music video clips below.
Title

Keywords

Walang Kekek, Waldjinah, Javanese pop, pop jawa, Indonesia, traditional, folksong, Didi Nini Towok, Music, lagu

Category

Music

Description

Waldjinah performed her signature song, Walang Kekek in javanese pop, produced b...
Title

Keywords

paksi raras alit, paksi band, paski raras alit band, paksi keroncong, keroncong, keroncong modern, cover keroncong, atta hallilintar, kekey, musik keroncong, keroncong jawa, lagu jawa, tembang jawa

Category

Music

Description

PAKSI BAND - WALANG KEKEK | KERONCONG MODERN
#PAKSIBAND
#KERONCONG
Title

Keywords

kroncong, keroncong, Indonesia, old-time, string band

Category

People & Blogs

Description

Rumput plays keroncong (a string-band tradition from Indonesia) and explores par...