Warning
: Zend OPcache API is restricted by "restrict_api" configuration directive in
/srv/users/serverpilot/apps/musicflu/public/wp-content/plugins/tubepress/vendor/tedivm/stash/src/Stash/Driver/FileSystem.php
on line
253
Warning
: Zend OPcache API is restricted by "restrict_api" configuration directive in
/srv/users/serverpilot/apps/musicflu/public/wp-content/plugins/tubepress/vendor/tedivm/stash/src/Stash/Driver/FileSystem.php
on line
253
Warning
: Zend OPcache API is restricted by "restrict_api" configuration directive in
/srv/users/serverpilot/apps/musicflu/public/wp-content/plugins/tubepress/vendor/tedivm/stash/src/Stash/Driver/FileSystem.php
on line
253
Warning
: Zend OPcache API is restricted by "restrict_api" configuration directive in
/srv/users/serverpilot/apps/musicflu/public/wp-content/plugins/tubepress/vendor/tedivm/stash/src/Stash/Driver/FileSystem.php
on line
253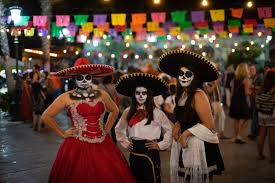 Song title: QUIEN VA A PERDER. Singer: Eduardo Palomo . If you have karaoke CDG format, you might be able to find the song # 48537 from your karaoke machine. Enjoy this song music video clips below.
Some videos might not be 100% accurate, please write your comments below.
Quien Perdera - Los Diablitos - (letra)
Title

Category

People & Blogs
Title

Keywords

Eduardo Palomo, Mover el tiempo, Quien va a perder

Category

Music

Description

cancion del album "Mover el tiempo"; gracias por la foto a Criaris :-*
Title

Keywords

Tuve Que Perder, HotSpanish, HotSpanish Music, hotspanish tuve que perder, trap, latin music, musica latina, musica triste, musica para 14 de febrero, brocotish, ozuna, bad bunny, anuel, amor, pareja, musica, trap mexicano, trap latino, video oficial

Category

Music

Description

Escuchala en Spotify ➜ https://open.spotify.com/track/4KpESkfGXMvP9GoeedaK3Jht...