Warning
: Zend OPcache API is restricted by "restrict_api" configuration directive in
/srv/users/serverpilot/apps/musicflu/public/wp-content/plugins/tubepress/vendor/tedivm/stash/src/Stash/Driver/FileSystem.php
on line
253
Warning
: Zend OPcache API is restricted by "restrict_api" configuration directive in
/srv/users/serverpilot/apps/musicflu/public/wp-content/plugins/tubepress/vendor/tedivm/stash/src/Stash/Driver/FileSystem.php
on line
253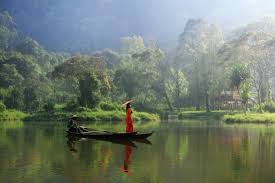 Indonesian music song title:TAKKAN BERSAMAMU. Singer: CAFFEINE . If you have a CDG karaoke machine that play Indonesian karaoke music, you can probably get this song # 43646 Related song music video clips below.
Caffeine - Takkan Bersamamu (Official Audio)
Title

Keywords

musik indonesia terbaru, caffeine, caffeine band, album caffeine, mp3 caffeine, lagu caffeine, album, caffeine sekarang, sekarang, caffeine band sekarang, di telinga, di mataku, di telinga dan di mataku, album caffeine di telinga dan di mataku, caffeine di telinga dan di mataku, kumpulan, kumpulan lagu caffeine, kafein, kumpulan lagu, lagu kafein, official audio caffeine, pelangi records, official audio, takkan bersamamu, takkan, bersamamu, takkan bersamamu official audio

Category

Music

Description

Balik ke 2000 an sambil denger Official Audio dari Caffeine "Takkan Bersamamu"
Title

Keywords

caffeine, band, takkan, bersamamu

Category

Music

Description

kepalsuan cinta
Title

Category

Music