Warning
: Zend OPcache API is restricted by "restrict_api" configuration directive in
/srv/users/serverpilot/apps/musicflu/public/wp-content/plugins/tubepress/vendor/tedivm/stash/src/Stash/Driver/FileSystem.php
on line
253
Warning
: Zend OPcache API is restricted by "restrict_api" configuration directive in
/srv/users/serverpilot/apps/musicflu/public/wp-content/plugins/tubepress/vendor/tedivm/stash/src/Stash/Driver/FileSystem.php
on line
253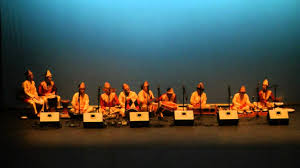 Indonesian music song title:UNTUK DIKAU. Singer: LILIS SURYANI . If you have a CDG karaoke machine that play Indonesian karaoke music, you can probably get this song # 43411 Related song music video clips below.
Lilis Surjani - Untuk Dikau
Title

Keywords

Lilis, Surjani

Category

Music

Description

Vinyl EP Bali BEP-014 (1964).
Title

Keywords

tembang kenangan, indonesia, nostalgia, lawas, lagu kenangan, tembang lawas, terbaik, jadul, tanpa vokal, karaoke, cover, lagu lagu kenangan, lagu nostalgia indonesia, lagu jadul indonesia lagu kenangan, karaoke kenangan, lirik lagu kenangan, lagu, kumpulan, lagu tembang kenangan, tembang kenangan mp3, lagu indonesia, no vocal, instrumental, kumpulan lagu karaoke, karaoke tembang kenangan, LILIS SURYANI, Untuk Dikau

Category

Music

Description

LIRIK LAGU :

Hanya dikau kasih
Untuk dikau kasih
Rasa c...
Title

Keywords

Rafika Duri

Category

Entertainment

Description

Untuk Dikau dinyanyikan oleh Rafika Duri dalam Album Bossanova Indonesia volume ...